Advanced decay, infection, and other dental problems can place your oral health in jeopardy. In extreme cases, an extraction or root canal may need to be performed to avoid potentially life-threatening complications. To address issues that affect the health of your mouth, the doctors of NAPA Dental of ABQ offer several restorative treatments.
For dental emergencies or urgent questions, we offer our patients the cell number of one of our doctors. We also respond to Facebook and Google messages almost immediately.
Candidacy Considerations
Any patient who requires treatment to restore the health and function of their teeth or supporting structures is a candidate for restorative treatments at our office. Some of the more common reasons for seeking treatment include:
Tooth decay
An impacted tooth
Complications from gum disease
Trauma
Worn enamel
Crooked teeth
Root canal infection
Your candidacy will be established through an examination at our office. If you are experiencing a dental emergency, your treatment will be performed immediately.
To learn more about Restorative Treatments through NAPA Dental of ABQ now. Call at 505-323-7700 Or Schedule Your Appointment Online.
Benefits of Restorative Treatments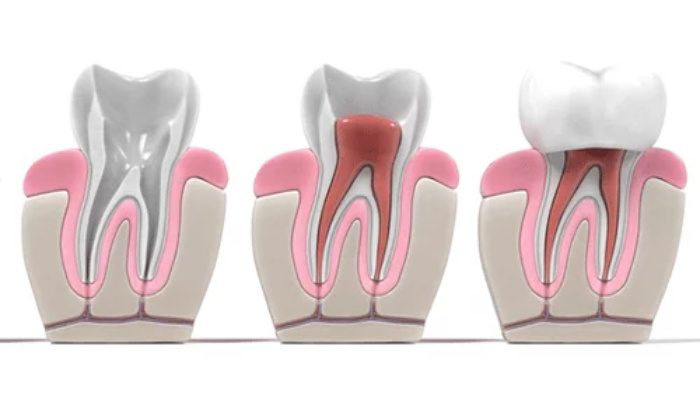 Restorative treatments relieve pain, address dental problems, and restore oral health to your smile. You can even enjoy a more attractive smile in many cases following your restorative procedure. If your tooth is suffering from advanced decay, you can be fitted with a natural-looking crown that can be shade-matched to blend in with your smile. Orthodontics are another common restorative treatment that alleviate jaw pain while improving the appearance of your teeth.
Having a healthy smile also offers peace of mind. If you suffer from persistent oral pain or other problems, we welcome you to contact our office to see which restorative treatment can address your symptoms.
Treatment Options
Depending on your oral health needs and personal goals, one of our doctors can perform any number of the following restorative treatments.
Crowns: A dental crown fully encases your tooth with a natural-looking cap. The restoration is commonly placed following root canal therapy, but the restorative treatment can be used for a number of reasons.
Fillings: Fillings restore lost tooth structure following cavity removal. Our office offers tooth-colored fillings that blend with the color and luster of tooth enamel.
Root canals: Patients who suffer from a root canal infection can find relief following this restorative treatment. A root canal removes infected tissue from within your tooth before sealing your tooth to prevent the return of infection.
Extractions: A tooth may need to be extracted for a number of reasons. Wisdom teeth are commonly removed as a preventative step.
Orthodontics: Crooked teeth can increase your risk of developing tooth decay. Some patients can even enjoy the cessation of jaw pain or discomfort following orthodontic treatment. Our office offers comfortable and discreet clear aligners treatments. Clear Aligner is a popular orthodontic option for teenagers and adults of all ages.
Schedule Your Restorative Treatment Today
If you suffer from oral pain or a loose filling, don't put off treating your dental problem. Complications can arise from an untreated tooth that can place the health of your mouth in jeopardy. To help ensure that restorative treatments are affordable, we have an in-office discount plan. We also offer Compassionate Finance and CareCredit. To schedule your next visit, call (505) 323-7700.